The Major League Baseball July 31
st
trading deadline came and went on Thursday, and your Boston Red Sox did absolutely nothing to improve their team in their quest to become the first repeat champion in the MLB in the 21st
century. No help for the thin bullpen or the suddenly struggling starting pitching. No reinforcements for the everyday lineup.
Nothing, zip, nada.
Photo courtesy of CBS Local
The team which we have watched sleepwalk through the 2019 season will be essentially the same team for the remainder of the season. Remember Red Sox fans, there is no longer a waiver trade period for the month of August. No hope for late August deal to bring in reinforcements, or to deal off pricey non-performers if you fall out of contention. Should they qualify for postseason baseball, they will do so with the same group of starters and the same bullpen they have today. These are your 2019 Boston Red Sox.
I say "your" Boston Red Sox because for now I am done with this team. Sure, I'll still watch them if I haven't got anything better to do, but I won't be as invested as I have been. Why should I? Did the team's management do anything to repay me for the loyalty I have given this team this year after their lackluster start? Did they display a commitment to their fans to make another run at a championship?
Nothing, zip, nada.
Is Dave Dombrowski to blame for not making a deal? Or was he following the orders of owner John Henry, who has already stated that the team was over budget and not looking to add significant payroll which would put them over the luxury tax. It matters not who ordered the Code Red, the bottom line is this team is not going to improve enough to make another run.
If they do make the postseason this year, and can win the Play-In Game, what are the odds they can beat either the Yankees or the Astros (who just added Zack Grienke to their wagon) in a best of five series?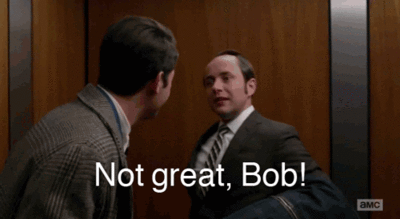 The 2019 Red Sox have been an unlikeable group since they hit the field in Fort Myers. They started off the season still basking in the glow of their historic 2018 season, and before you could say "turn the page" they were 6-13 and already 8.5 games out of first place in the AL East. They have been playing catch up all season, and have showed occasional flashes of regaining their mojo. But every time it looks like they have found their groove, like in the first three games of last weekend's series with the Yankees, they fail to win the finale and then drop the opener against the struggling Rays. Two steps forward, one step back.
The players and managers keep saying they need to be better, but talk is cheap, and results have not come fast enough. Time is running out, and so have my hopes for this season.
Sure, there are some positives to keep you watching. The emergence of Rafael Devers as an offensive force has been fun to watch. So has the arrival of Xander Bogaerts as a team leader. But those pluses are more than offset by the continued struggles of Chris Sale, Mookie Betts, and the rest of the underperforming bunch.
So what will I do with the rest of my summer? I'm sure there is some home improvement project I've been putting off. If you've watched our Facebook Live podcast broadcasts, you already know I have been slacking off in my visits to the gym. I'll have much more time now that I don't feel like I have to watch this dead-ass team every night.
Follow Bill on Twitter @BTravers_SYN
Follow Boston Sports Syndicate on Twitter @BostonSportsSyn, and follow us on Facebook and Instagram at Boston Sports Syndicate.
Join our Facebook page to receive notification of new articles, podcasts, and live podcast broadcasts on Facebook Live.
Agree with us?

Disagree?

Please post your comments below.