I

n 2011, prior to that year's NFL Draft, TCU quarterback Andy Dalton worked out for Bill Belichick and the Patriots.

Scouts at the time projected Dalton as more of a project QB who should be picked in the middle rounds of the draft.
Photo courtesy of upi.com
Dalton also had all the "intangibles" that Belichick would be looking for in a QB. He appeared to have mental toughness for the position at the NFL level and "non-football" intangibles. The Bengals ended up selecting Dalton 35th overall in the second-round of the 2011 NFL Draft.
The one thing Belichick has done well is he can draft a QB. After all, he did draft the greatest QB of all time in Tom Brady. Belichick has also drafted Jimmy G., who will be leading the 49ers in the Super Bowl against the Kansas City Chiefs in two weeks.
He also drafted Jacoby Brissett, who he traded to the Colts two seasons ago for wide reciever Phillip Dorsett. Brissett is now the starter for the Colts since Andrew Luck retired last season.
It's clear that Belichick has a niche for finding a signal caller for the offense. The question is, if Brady bolts in free agency, and if back up Jarrett Stidham isn't genuinely ready, would Dalton be a viable starter for one year in New England?
Belichick has had Brady, Jimmy G., Brian Hoyer, Brissett and Matt Cassel during his 20 years as Head Coach. The system he has implemented in New England works and leads players to be successful. I am not saying Brady is a by-product of a system, but Dalton could benefit from being in a Belichick and Josh McDaniels led offense.
Belichick could make Dalton work here in New England for at least one year. The 32-year old Dalton would have to be acquired via trade if the Patriots want to acquire him to fill the vacancy left by the future Hall of Famer.
Dalton is going to be paid $17.5 million next season in Cincinnati, and he will become an unrestricted free agent in 2021. The Bengals hold the number one overall selection in the NFL Draft and they're expected to select LSU QB Joe Burrow with that pick. With teams knowing that Burrow will be the next franchise QB for the Bengals, the Bengals don't have much leverage in any Dalton deal.
That lack of leverage will benefit Belichick in a potential trade with the Bengals.
Last season in Cincinnati, Dalton threw for 3,494 yards with 16 touchdowns and 14 interceptions. Dalton is three years removed from his last Pro Bowl appearance. He has averaged 7.1 yards per pass over the course of his career, and last season he only averaged 6.6 yards per pass play. Potentially, in a McDaniels offense Dalton could see a better stat line. The WR squad isn't exactly above average in New England, but a healthy Julian Edelman, Mohammed Sanu, and another year of development for Jakobi Meyers, Dalton could develop rapport with those guys and be successful.
The nine-year veteran is not sure what the future holds for him saying "I have no idea…no idea…what's going to happen," Dalton said. "But if it is the end, you always want to end a game with taking a knee. Glad it was that for my last one, if that's the case."
If Dalton is indeed finished in Cincy, he will end his Bengals career with a 70-61-2 record as a starting QB.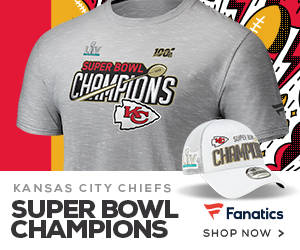 Dalton has expressed his desire to be traded out of Cincinnati because they intend to draft Burrow. CBS Sports' Jason La Canfora reported Sunday morning, citing sources says, "Longtime Bengals starter Andy Dalton was forthright in his displeasure with the team for not attempting to trade him before benching him this week, and eagerly anticipates an offseason trade."
If the Patriots are going to invest $17.5 million in Dalton, then why not pony up the money and bring back Brady until he decides to retire? Plus, can Dalton win in the playoffs? In his career under former head coach Marvin Lewis, he was 0-4, throwing for 873 yards, one touchdown, and six interceptions with a 57.8 passer rating.
It can be argued that with a better surrounding cast, Dalton could be more successful in New England. However, the Patriots offensive line was below average last season, and that could present a problem for Dalton in New England.
Dalton wants to continue to be a starter in the NFL. It's very clear that will not be with the Bengals, and honestly I am unsure if I want that to be here in New England. Dalton would be a bridge to Stidham, but I would rather have Stidham and his $495K versus Dalton and his heavy one-year deal.
If Stidham is the next QB, Belichick can use the money he would have saved from Brady and re-sign key players on the defensive side of the football and other key players on the roster.
Stidham had the luxury of spending last season in the Patriots system and he was under Brady's wing. Stidham will have the ability to take a big jump from year one to year two. Dalton will need to develop in the system and with the receivers, versus Stidham who has had one full year with the guys.
The replacement is already on the roster, and that is Stidham. Dalton would help, but Stidham is the guy.

Follow Chris on Twitter @ChrisHenrique
Check out the Syndicate's Fire the Muskets podcast dedicated solely to the New England Patriots and the rest of the National Football League.
Follow Boston Sports Syndicate on Twitter @BostonSportsSyn, and follow us on Facebook and Instagram at Boston Sports Syndicate. Join our Facebook page to receive notification of new articles, podcasts, and live podcast broadcasts on Facebook Live.
Agree with us?

Disagree? Please post your comments below.