Unless you have been stranded on a deserted island for the past year, or are just not a football fan, you know that Tom Brady is set to become a free agent for the first time in his celebrated 20-year NFL career. Speculation and rumors have been running rampant on what Brady will decide to do. Will he retire? Will he return to the Patriots? Could he be playing for the Los Angeles Chargers, Las Vegas Raiders, Tennessee Titans, or some other NFL team next year?
Photo courtesy of espn.com
As unimaginable as it may be to see Brady play in another uniform, it is also far from unprecedented for an NFL legend to finish his career in a different location after spending his career playing for one team.
Joe Montana is the player most often referenced when looking at Brady's situation. After playing 13 years with the 49ers and winning four Super Bowls, Montana found himself the odd man out in a quarterback battle with the younger Steve Young. Feeling he still had something to prove, Montana left for Kansas City, and played the final two years of his career as a Chief.
Montana is not the only legendary quarterback who ended is career in a different uniform. Of course, Peyton Manning left the Colts and finished his career as a Bronco. Going even further back in history, Joe Namath called it quits not as a Jet, but as a Ram. And the last helmet worn by the great Johnny Unitas was not the horseshoe of the Baltimore Colts, it was the lightning bolt of the San Diego Chargers (one of the best helmets in league history, IMHO).
Legendary running backs are also not immune to moving to new teams. Emmitt Smith finished as a Cardinal, and O.J. Simpson hung up his cleats as a 49er.
But Brady is different you say? He is the greatest player in Patriot history and created the dynasty that has endured for the past two decades. Well, you could have said the same thing about Montana, and O.J. put Buffalo on the NFL map. However, while both contributed mightily to their respective teams' histories, they both fall short of Brady's accomplishments.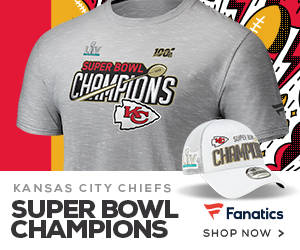 When it comes to legendary champions in the past 25 years, perhaps the closest comparison to Brady is not in the NFL, it may come from the NBA in the form of Michael Jordan. Jordan, like Brady, won six titles in his storied career and elevated his franchise, the Chicago Bulls, to be synonymous with winning championships.
Can you think of Jordan and not picture him gliding in for a dunk in a Bulls uniform? A USA Basketball or a Tune Squad jersey might also come to mind. Does anyone ever think of Jordan as a Washington Wizard? Well, that is where he played the final two years of his career.
Jordan retired twice from the NBA, with the first coming after he won his first three-peat. His unexpected retirement (some have speculated it may have been tied to a gambling allegation) lead to his foray into minor league baseball in the Chicago White Sox system. After a season and a half away from basketball, Jordan then returned to the NBA and put together his second three-peat, after which he retired again at the age of 35.
Jordan left the Bulls to become a part owner and President of Basketball Operations with the Wizards. However, after three seasons in the front office, Jordan's competitive urges soon brought him back to the court, and he ended up playing two more seasons in Washington. Jordan played well despite approaching 40, but far short of his glory days with the Bulls.
It must have been difficult for Bulls fans to see Jordan wearing the colors of another team. The Bulls had never won an NBA Championship before Jordan came to Chicago. They have not come close to winning one since Jordan left.
Time has faded the memory of Jordan as a Wizard. He will be known forever as not just a Bull, but also as the face of the franchise even in retirement, even as he owns the Charlotte Hornets. It will be the same with Brady should he also leave New England.
The Patriots never won a Super Bowl before Brady arrived in Foxboro, and he has now given them six. He will forever be the face of the Patriot's franchise, even if he ends his career as a Charger, or a Raider, or a Titan. But as with Jordan, time will wipe away the mind's image of Brady in another uniform, if it happens.
Legends may leave to play in another city, but the memories of their greatest moments remain forever in the fans' minds and in their hearts.
Follow Bill on Twitter @BTravers_SYN
Follow Boston Sports Syndicate on Twitter @BostonSportsSyn, and follow us on Facebook and Instagram at Boston Sports Syndicate. Join our Facebook page to receive notification of new articles, podcasts, and live podcast broadcasts on Facebook Live.
Agree with us? Disagree? Please post your comments below.