It has been 11,437 days since the Los Angeles Dodgers last won a World Series. Or 31 years, 3 months, and 23 days. Or 375 months and 23 days. Or 274,488 hours.
However you want it spelled out for you, it's been a damn long time since the Dodgers have lifted the World Series trophy.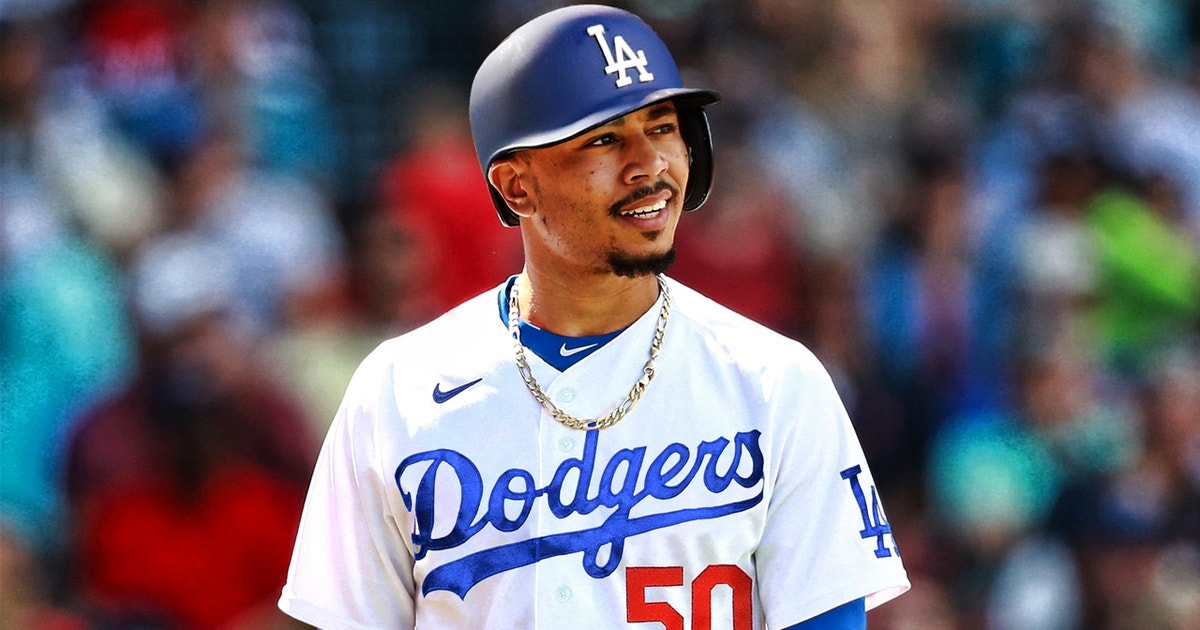 Photo courtesy of fox.com
The Dodgers came within a game back in 2017 and
were cheated
instead saw the Astros celebrate on their field. A year later the Dodgers marched right back, only to lose again, this time to your Boston Red Sox in a mere five games. Last year was arguably their best team out of all three of those seasons, yet they were shocked by the soon to be World Champion Washington Nationals in the NLDS.
As a lifelong Dodger fan, part me was.....happy? I thought that devastation of not even getting out of the NLDS would be all the fuel they needed to finally end their World Series drought. To come back this year with vengeance and finally seal the deal. Well, at least one deal was sealed...
Photo courtesy of mlb.com
When the rumors first started to swirl about the Dodgers and Red Sox engaging in trade talks revolved around Mookie Betts, I of course had that initial Red Sox hatred hesitation inside of me say "ugh really." Then those 1.8 seconds passed and I said yes please. Adding a perennial MVP candidate, to an already loaded lineup, one that stands in the right batters box, is everything the Dodgers need (who have been lefty heavy for years). Betts, 27, is coming off of a "down" season in which he hit .295/.391/.524. Down only for the fact he won the MVP the year before with a blistering .346 average.
With the acquisition of Mookie Betts, the Dodgers Opening Day Lineup could look something like this
RF Mookie Betts
1B Max Muncy
3B Justin Turner
CF Cody Bellinger
SS Corey Seager
LF AJ Pollock
2B Gavin Lux
C Will Smith
That lineup is outrageous. Mookie and Bellinger - both MVP winners. Corey Seager and Bellinger - both Rookie of the Year winners. Gavin Lux, an odds on favorite as this season's Rookie of the Year. Forgotten in that absurd lineup is the improved defense the Dodgers will also enjoy. Good luck finding green anywhere between Cody and Mookie, both Gold Glove defenders with rockets for arms.
Photo courtesy of dodgers.mlbblogs.com
Following Mookie to the West Coast is David Price. Rooting for David "woe is me" Price is going to be harder for me to do. With that said, I also know paying David Price only 16 million a year to be your number three starter is a no brainer and could arguably be the best number three starter in the league by a wide margin. Not to mention, the jump from the AL East to the NL West should do wonders for Price. No more DH and no more Yankees. Walker Buehler, Clayton Kershaw, and David Price is a gauntlet of arms opponents will need to navigate though.

The fun does not stop there though. The Red Sox for whatever reason saw Twins Top Prospect Brustar Graterol to only be a reliever, not a starter, and that was not good enough for them. While for the Dodgers a reliever who can hit triple digits is exactly what they need coming out of the pen. There is no doubt about it, the Dodgers got an incredible haul and I did not even touch upon the Red Sox taking on half of Price's salary or the fact the Dodgers Top 5 Prospects were hardly even touched to make this deal. Going into the trade, the Dodgers had five Top 100 prospects as follows:
Gavin Lux
Dustin May
Jeter Downs
Josiah Gray
Keiburt Ruiz
After the deal it is the same as above, minus Jeter Downs. Andrew Friedman has been known to label his prospects as "untouchable" which has cost him larger deals in the past. But Boston wanted to so desperately move Mookie off their books, Friedman pulled over one of the greatest fleeces in MLB history. Even if Mookie is a one year rental, it's completely worth it to the Dodgers as moving Verdugo and Downs, and Maeda to Minnesota (who wanted to start and wouldn't in LA) is hardly any price to pay.
There is no doubt about it; this franchise is finally all in, more than ever before. They have seen the shortcomings. They have seen the devastating endings. They have heard the fans scream for lack of impact moves. They have built the 2020 Los Angeles Dodgers to win. Anything, anything other than lifting that World Series trophy for the first time in 32 years will be a failure.
The Yankees with Gerritt Cole. The Nationals as defending champs. The Braves loaded and better. All of it. I don't care, top to bottom the Dodgers enter Spring Training as the best team in baseball and have me all in.
I am placing my Betts on the Los Angeles Dodgers to be 2020 World Series Champions.
Follow Ryan on Twitter and ask your fantasy questions @BesseBoy.

Follow Boston Sports Syndicate on Twitter @BostonSportsSYN.
Follow us on Facebook and Instagram at Boston Sports Syndicate, and join our Facebook page to receive notification of new articles, podcasts, and live Facebook broadcasts.
Agree with us? Disagree? Please post your comments below.