Red Sox Roster Preview: Kevin Pillar
The Syndicate's Red Sox Writers and Red Sox Podcast to be Named Later Hosts will be profiling a different Sox player each day to get you ready for the 2020 season. Today's featured player:
Kevin Pillar
Photo courtesy of mercurynews.com
The Red Sox added a much needed right handed bat in the outfield with their signing of longtime Blue Jay Kevin Pillar. Pillar has been known for his incredible defense, as he boasts a career Defensive Runs Saved total of 58 and was named Wilson's Defensive Player of the Year for center field in 2015. He has continuously been someone who makes unbelievable plays and may have one of the best defensive highlight reels of anyone currently in Major League Baseball. If you look him up on YouTube, it quickly becomes clear why they call him Superman! He has also been a wonderful clubhouse guy wherever he goes and should be a fantastic fit in Boston.
Info
Position(s): Outfielder

2020 Opening Day Age: 31

Bats/Throws: Right/Right

Height/Weight: 6'-0" / 210 pounds

Nickname(s): Superman, Pill

Acquired Via: Free agent contract signed 2/12/2020

Contract Status: 1 year, $4.25 M, free agent in 2021

2019 Stats: .259 BA | .719 OPS | 21 HR | 14 SB | 83 R | 88 RBI | 1.0 WAR, -4 DRS
2019 Season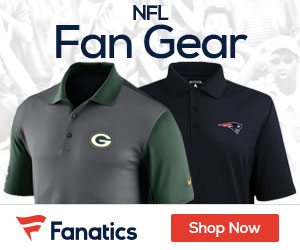 Fan favorite Kevin Pillar was traded to San Francisco just five games into the 2019 season so that the Blue Jays could make room for their young players. He missed only one game all year, and posted respectable numbers on both sides of the ball. The run, RBI, and HR totals all mark career highs for Superman, while the -4 Defensive Runs Saved ties his career low from 2018.
2019 Key Stat

Pillar's .823 OPS (on base % plus slugging %) against lefty pitchers was better than that of both Andrew Benintendi (.796) and Jackie Bradley Jr (.640). Pillar is clearly a better hitter against LHP than he is facing righties (.681 OPS). Once the Red Sox get a healthy Alex Verdugo, Pillar is perfectly suited as a platoon in center field with JBJ.
BSS Red Sox Podcast TBNL 2020 Outlook

While Pillar did post several career highs, fans should not expect him to repeat his numbers from 2019. This was a very solid depth signing, but for it to truly work out Pillar needs to be the fourth outfielder, meaning Alex Verdugo needs to get healthy. As a bench piece and lefty platoon in CF with Jackie Bradley Jr, Pillar should thrive. He sees lefties well and his swing should play very well in Fenway Park. Yes, I know you've heard that too many times before, but hear me out. Pillar is a righty hitter who had a 48% tendency to pull the ball to left field in 2019. Pillar's 2019 numbers were fine, but it's safe to assume that things will work out better this season with the Green Monster (310 feet to LF foul pole, 379 to left center) than in the dimensions at Oracle Park last year (339 feet to LF foul pole, 404 to left center). To really breakout offensively and benefit from this, look for Pillar to try to up his line drive (19.7) and fly ball (36.3) percentages and lower the amount of ground balls he hits.
In terms of what to expect for overall numbers in 2020, I think a good projection comes from The Steamer projection system (via Fangraphs.com) which has Pillar at a .273 BA with eight HRs, 33 runs and 35 RBI in 66 games. If injuries to the other outfielders should occur, expect Pillar to play more and increase all those counting stats, but for the average to fall as he sees more right handed pitchers. This will likely prove to have been a very worthwhile signing by the end of the 2020 season.
Follow Evan on Twitter @EBolligerSports
Check out the Red Sox Podcast to be Named Later, the Syndicate's podcast dedicated solely to the Boston Red Sox and the rest of Major League Baseball.
Follow Boston Sports Syndicate on Twitter @BostonSportsSyn, and follow us on Facebook and Instagram at Boston Sports Syndicate. Join our Facebook page to receive notification of new articles, podcasts, and live podcast broadcasts on Facebook Live.
Agree with us? Disagree? Please post your comments below.